DRAPE CORAL DRESS - ASOS £40
WRAP SKIRTS
LEATHER BIKER TROUSERS
PANEL LEGGINGS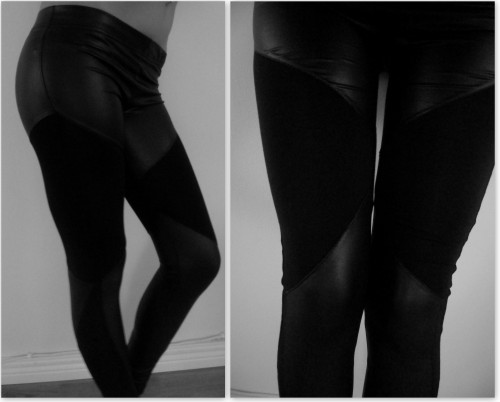 (picture)
BLACK EYESHADOW...
Love it on Amerie
No breaking news, but when it comes to make up, I am as
unadventurous as they come.
I kinda like the smokey black eyeshadow look *D* previously wrote about and I have seen people where it around and now I'm quite tempted.
So I tried.... :)
I now vow to experiment more with my pallets and eye dust etc;
VIVIENNE WESTWOOD ARMOUR RINGS @ £170
But I think I will just purchase a cheaper version from ASOS for £10.
XOXO