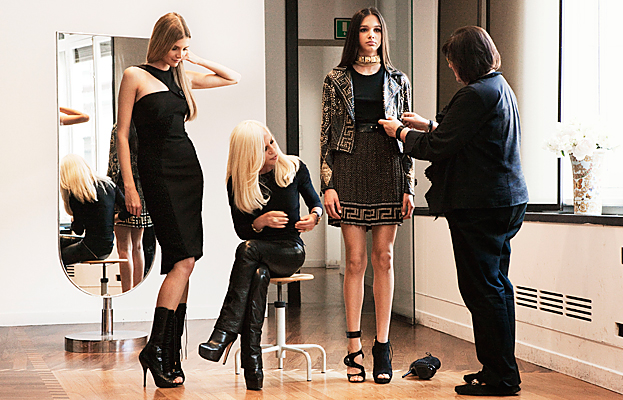 Last week, H&M announced it has partnered with Versace for a new collection which is set to hit the highsteet in November.
"The collection will be quintessential Versace, perfect for H&M and Versace fans everywhere," Donatella Versace,
"The collectio
The collection will include colorful silk dresses, tough-girl leather, heels and costume jewelry, including tailored menswear.
Never been big on Versace pieces, but so far so good…..